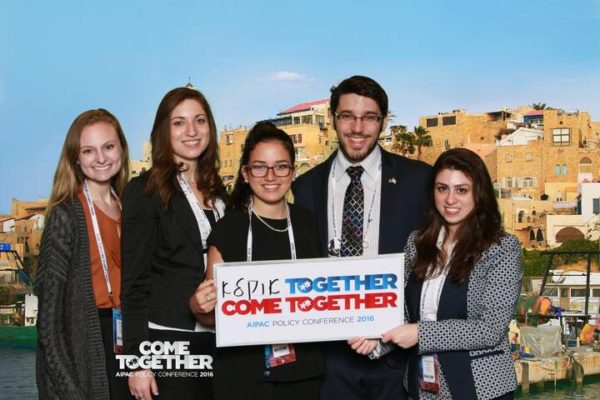 As a student on a liberal university campus, I often hear Israel spoken about in the context of human rights violations. On the contrary, Israel is at the forefront of domestic, local, and international humanitarian relief efforts.
In 2007, Israel sent a team of medical experts to assist after a major earthquake in Peru. That same year, Israeli volunteers visited a Muslim refugee camp in Somalia to promote HIV/AIDS prevention education and provide relief supplies.
Fast forward to 2010, Israel sent a search-and-rescue team as well as a contingent of medical staff to treat victims of the earthquake in Haiti. They followed up on their efforts by establishing a child education center with other humanitarian organizations to be used for years to come.
Several years ago, a team of volunteers was sent to assist in recovery efforts after the biggest wildfire in Washington State broke out and consumed over 400 square miles of land and displaced countless residents. All of these efforts and many many more were spearheaded by IsraAid, an Israeli humanitarian organization that leads international relief efforts.
When it comes to the local front, the Israeli government leads the transfer of countless supplies and medical aid to Gaza to address the needs of Palestinians in this region, even while Israel may be withstanding barrages of rockets being shot from the very region the are intending to provide relief to.  This list of humanitarian relief projects goes on and on, but as is evident, Israel plays a major role in both international and domestic humanitarianism.
Several weeks ago, I attended my first AIPAC Policy Conference in Washington D.C. with about 18,000 other participants. One of the remarks made at AIPAC that most resonated with me was that Israel is unique in its ability to make sense of the balagan, or mess/chaos. During the IsraAid presentation, I was able to contextualize this widely-accepted view on Israel. The Jewish nation has come to show time and time again that we will be there if and when that mess breaks out. And not only that, but we will be the first on site.
The IsraAid representatives placed great emphasis on their recent efforts with Syrian refugees elaborating on some individual cases of inspiration, joy, but also sorrow to help illustrate their most recent efforts on the global scale. This presentation and all the projects referenced above exemplify the heightened sense of humanitarian awareness prevalent in Israel.
In addition to this presentation by IsraAid, an art exhibition at AIPAC perfectly illustrated this ability to "make sense of the balagan." The Sderot Project, in essence, turns missiles into menorahs and other symbols of light and hope. This project uses missiles sent by Hamas meant to kill Israeli citizens and transforms them into an everlasting symbol of the endurance and strength of the Jewish people throughout history.
This inspiring project was initiated following the summer of 2014, after Israel was continuously bombarded with missiles from Gaza. As someone who was in Israel at this time and had to evacuate to a bomb shelter several times, it was astounding to see someone make an effort to bring light out of such darkness. The menorah further validates the perseverance of our Zionist narrative. We have always been a people to bring light out of darkness, hope out of desperation, beauty out of destruction, and the divine out of the ordinary.
From art on the local front to fundraising for the building of bomb shelters to the worldwide campaign for humanitarian assistance, Israel is a nation that recognizes its talent in finding order in the chaos. As Zionists on campus, it is our duty to not only be aware of Israel's ability to make sense of the balagan, but also live by it and do it ourselves.
As leaders of the next generation, we have an obligation to actively make sense of the mess, or the ignorance we find so widespread on campus and in the world. We will do this by way of education and advocacy. Anne Frank once said, "how wonderful it is that nobody need wait a single moment before starting to improve the world."
So fellow Zionists, I say we not waste a second. Let us bring light out of darkness, knowledge out of ignorance, and order out of chaos!
עם ישראל חי