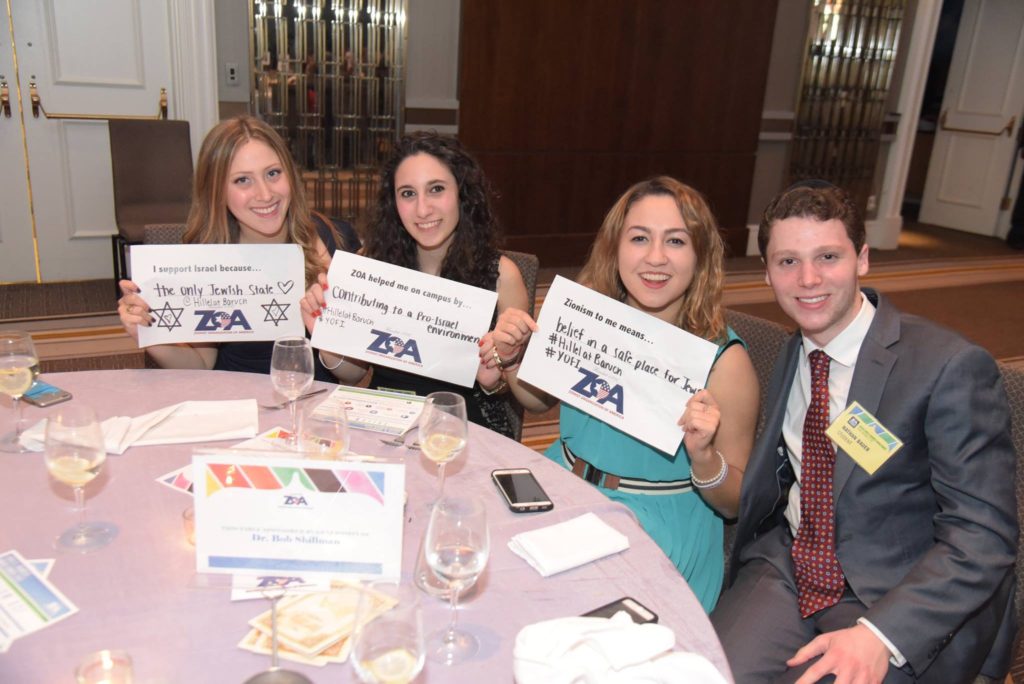 Join nearly 300 other student leaders from across the country as we celebrate the ZOA and the pro-Israel community! This black-tie event features high-profile honorees, a delicious variety of Kosher food, excellent networking opportunities, and the chance to be a part of one of the largest Zionist celebrations in the country. This year's event will feature the following (among others):
Alan Dershowitz – Esteemed Harvard Law Professor and leading advocate for Israel
Danny Danon – Israel's Ambassador to the United Nations
Congressman Ed Royce – Chairman of the House Foreign Affairs Committee
Ken Langone – Prominent philanthropist, known for the NYU Langone Medical Center
Bernie Marcus – Founder of The Home Depot
Jon Voight – Academy Award and Golden Globe Award winner and Israel advocate
This year's Gala Dinner is on Sunday, November 2oth in New York City at 5:00pm. While the regular event ticket costs $700, students may attend for only $36! All students must present a valid government-issued ID, as well as a valid student ID.
Student tickets are currently sold out. That being said, we have a wait-list and will be letting some people on the wait-list attend as seats open up. Please email Zach Stern at zstern@zoa.org ASAP if you would like to be added to the wait-list. We will be taking people off the wait-list and registering them starting in mid to late October. If you are taken off the wait-list, you will be sent a link to use to register.