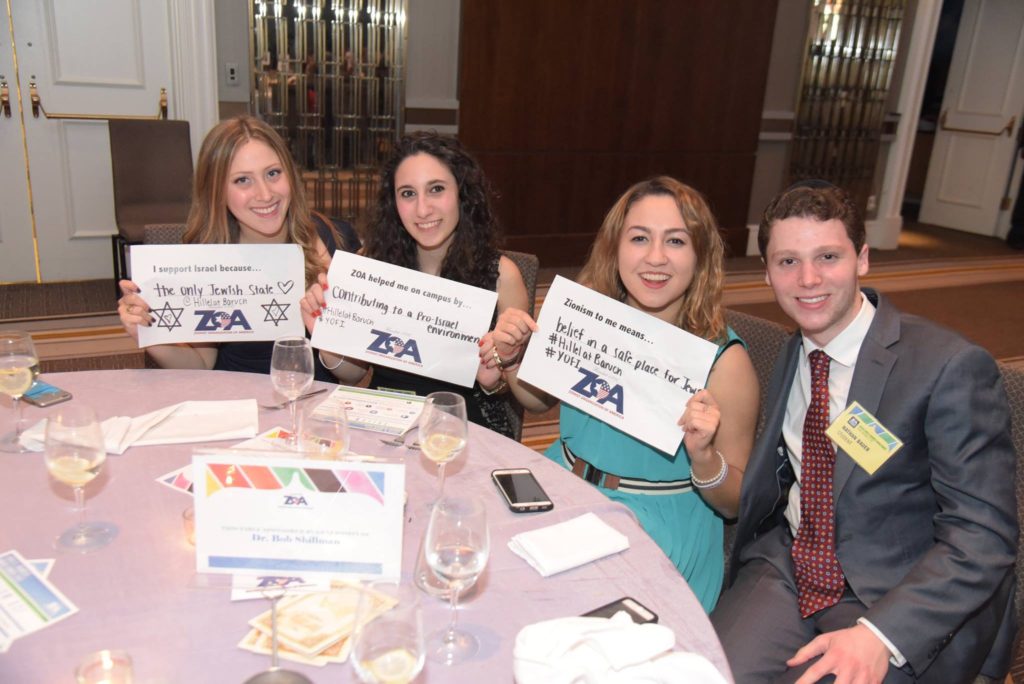 Join student leaders from across the country as we celebrate the ZOA and the pro-Israel community! This black-tie event features high-profile honorees, a delicious variety of Kosher food, excellent networking opportunities, and the chance to be a part of one of the largest Zionist celebrations in the country. This year's event will feature the following (among others):
David Friedman – U.S. Ambassador to Israel
Senator Tom Cotton – A leading pro-Israel voice in the Senate
Former Senator Joe Lieberman – Outspoken supporter of Israel in the Senate
This year's Gala Dinner is on Sunday, November 12th in New York City at 4:30pm. While the regular event ticket costs $700, students may attend for only $50! All students must present a valid government-issued ID, as well as a valid student ID.
Please register using the table below. Tickets will sell out quickly, so please register as soon as possible if you would like to attend!