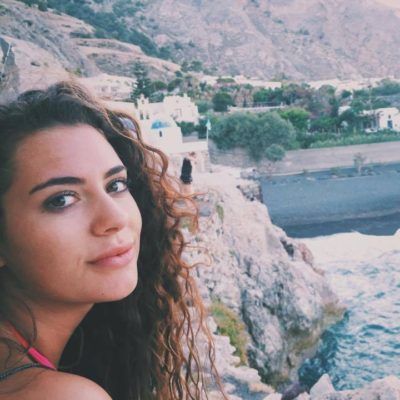 The cultural diversity demonstrated in the land of Israel makes it one of the most successful nations throughout the world. Following my return to campus I plan to improve my advocacy skills with the knowledge that I have gained during the ZOA Student Leadership Mission.  The citizens who reside in the land of Israel are of many different ethnic, cultural, race, and religious backgrounds. This was demonstrated today by the Bedouins in the Negev desert.
The Bedouins are a group of people within a community that travel from one rural location to another while utilizing their surrounding environment to survive. Many Bedouin tribes have chosen to settle themselves in the land of Israel. This contributes to the cultural diversity in this small country. Israel grants the opportunity for the Bedouin people to establish villages and grow their communities throughout the Negev, as well as some areas further north near the Golan. Regavim informed our group that the Bedouins have established more than 7 permanent townships and 13 new villages are currently under construction. The flourishing Bedouin community has allowed me to understand that Israel is the only country in the Middle East that values people for who they are and not simply based on their religious affiliation. Bedouin tribes have the choice to become Israeli citizens. If they choose otherwise, they are still granted the same rights to freedom and equality that the other inhabitants of Israel encompass. I have had the opportunity to see the immense ethnic diversity within my homeland, and this was reassured in the final hours of our day as we welcomed Shabbat in the Jewish capital of Israel.
My intrinsic connection with Jerusalem has always been strong and satisfying. Having the opportunity to witness the beautiful Temple Mount during sunset, the smell of fresh olives in the shuk, and the sound of prayer throughout the Old City was a unique experience. For the first time I was able to experience and value the Jewish homeland while bringing in Shabbat at the Kotel.